Chesterfield MP visits Law Centre
Toby Perkins, MP for Chesterfield visited Derbyshire Law Centre on 6 August 2019.
Toby said about his visit:
Fascinating morning with @DerbyshireLC's @_lisahaythorne as part of #takeyourmptowork day. Watching housing eviction cases and hearing about issues that have led people into arrears.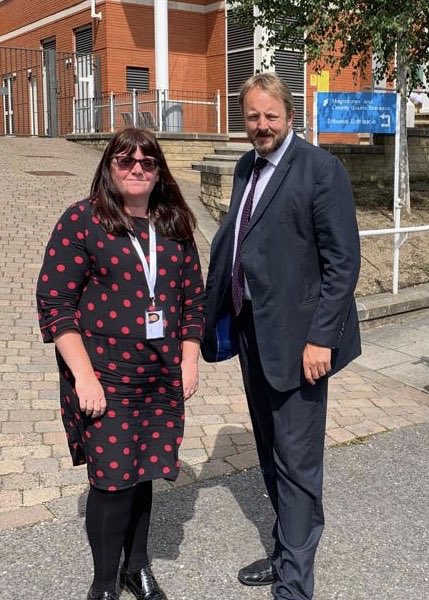 Toby Perkins MP, with Lisa Haythorne
Lisa Haythorne is a housing solicitor at Derbyshire Law Centre.